Filmplus is now available to download for all Smart TVs including Samsung, LG, Sony, Oneplus TV, Mi, or any Android TV. Learn how to install the Filmplus on Smart TV from this page.
With Film+, users can access favorite movies, popular shows, episodes right from their televisions for free. You don't really need multiple premium services, it sources everything in one place.
Moreover, It can also provide the tv channels content in high quality from HD to 4K. This app has got much attention when it starts serving the videos to bigger screens via Firestick, Roku, or Chromecast.
Despite using it on streaming devices but also you can directly install the Filmplus app on Android TV.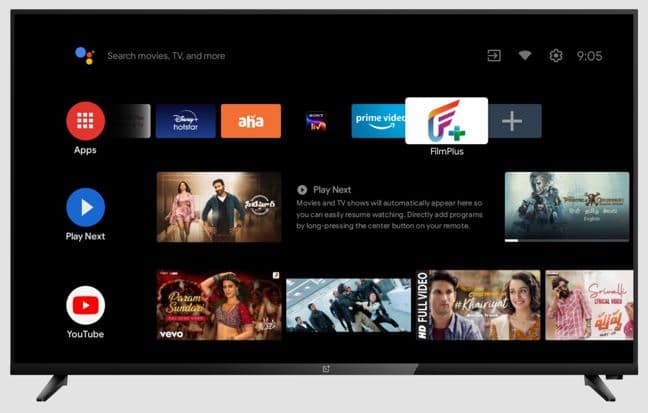 Features of FilmPlus on TV
You might hear about Filmplus features on mobiles, tablets, or PCs. But here you will get to know how it features on televisions.
Great video search engine for your TV with Real-Debrid, Premiumize, and All-Debrid enabled.
One-click button switch between Android TV mode and mobile mode. Additionally, it automatically detects the device type and sets the mode accordingly.
As always, watch the latest titles without cost. Also, it's not a subscription-type service, no signup/login is required.
Best Cord-cutters option where it has a huge amount of TV content on it.
No harmful threats were found using this app, secured and safe app.
Install Filmplus on Smart TV (Samsung, LG, Vu, Sony, Oneplus, etc)
Method 1:
As filmplus is 3rd party APK file, we must install it manually, not possible to download it from the TV's play store. So, you must follow any one of the methods from this guide. I sorted these methods by a tech-savvy.
1. Power ON your TV, make sure to connect to the Internet connection. Wi-Fi would be a great choice while installation.
2. Go to Play Store from your Android smart TV.
3. Type the "Downloader" in the search box.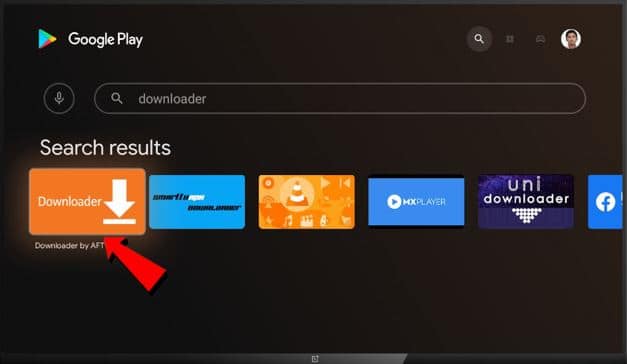 4. Click on Downloader tile (Orange-colored tile).
5. Install.
6. Click on open to launch the Downloader app.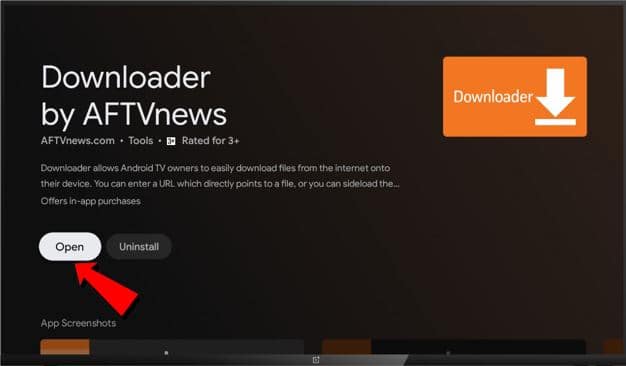 7. Allow.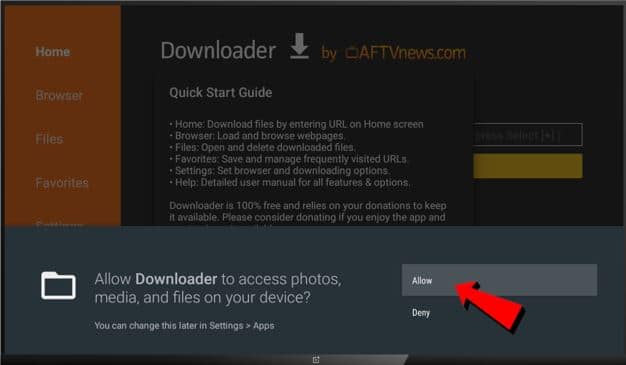 8. Click on OK.
9. In the URL address bar, enter this path; https://filmplusapk.com/download/ and click on Go. Scroll down to find the "Download APk Now" button and click on it.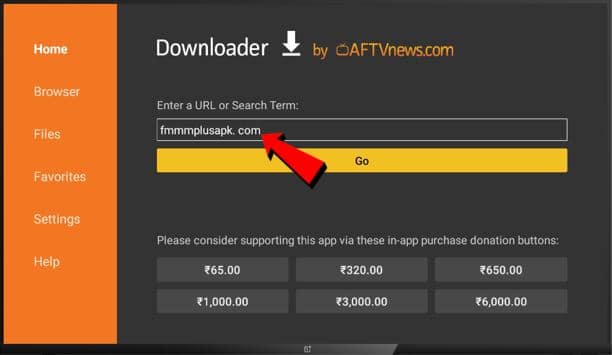 10. Immediately, the filmplus apk file starts downloading to tv's storage in the background.
11. When it gets downloaded, you will get a status window. Click on the Install button.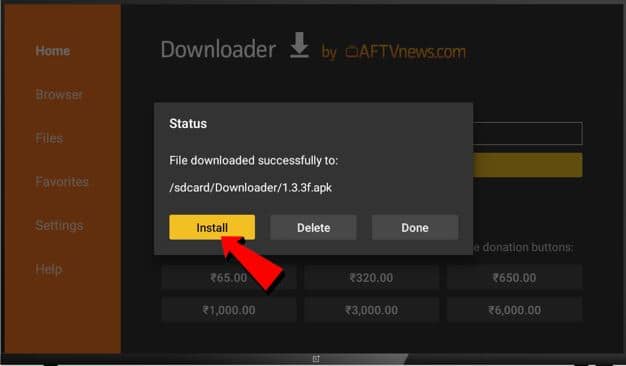 12. Again, click on Install to proceed with the installation.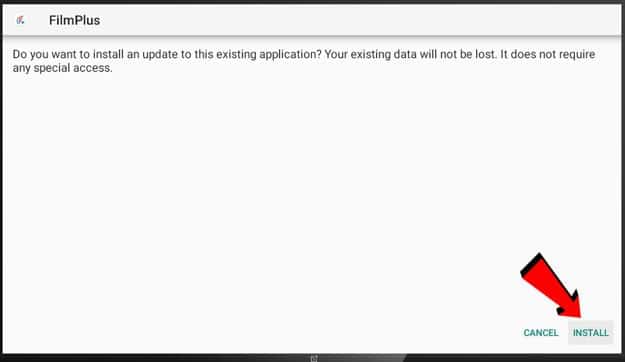 13. Finally, click on open to get started with Filmplus.
Post Settings: Enable "Install Unknown Apps" for Filmplus
Visit Settings -> Security & Restrictions -> Unknown Source in your Smart TV.
Scroll down and find a "Filmplus".
Turn-ON "install unknown apps" feature for Filmplus by a toggle switch.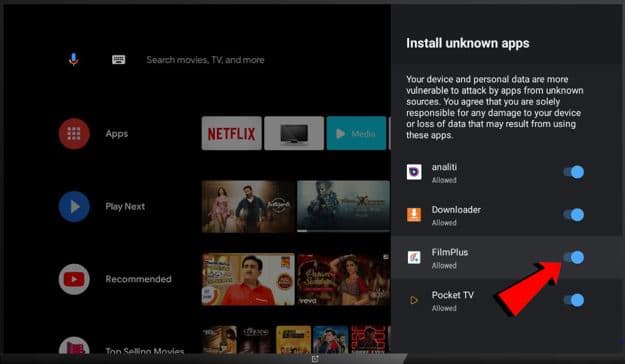 Method 2 – Using Puffin Browser
A lot of guides suggest an ES File Explorer method as an alternative method to Downloader. But, ES File Explorer recently got removed from the Play Store due to security issues. So, I decided to come up with another working guide using Puffin Browser.
Why puffin browser instead of Chrome?
Sadly, Google Chrome is not available on TVs that is why we're using the puffin browser to download the Filmplus app on TV.
Simply follow the steps explained below without fail.
1. First, download and install the Puffin web browser from Play Store to your smart TV.
2. Open the Puffin browser.
3. Visit the filmplus download page from that browser. Type this URL; https://filmplusapk.com/download/ and press the OK button on the remote.
4. The apk file will be saved to the Downloads folder. So, select that apk file and press OK.
5. It will take you to the "Unknown sources" option to enable. You must enable the "Install Unknown Apps" option.
6. Next, the installation window prompts you, press the OK on the Install button.
7. Wait for a complete installation, open the app, and enjoy.
Most importantly, this method doesn't require separate file managers, default file manager is enough.
How to Login Trakt.TV and Real-Debrid Account on Filmplus on Smart TV
Why Trakt.TV for Your Smart TV?
Trakt TV is an open-source platform that gives you access to watched history, guides you to catch the next episodes and movie/show calendar. All you need is an account on it, you can visit their website and get it for Free.
It helps Filmplus to track their user's data and presents good recommendations. Along with, users can able to make their own wisdom of entertainment with Trakt TV service. Let's see how to activate or login to Trakt TV on Filmplus.
I hope you've installed the Filmplus on your TV using the above methods.
Launch Filmplus on your Android TV.
Go to Menu -> Settings -> Account.
Click on the "Login to Trakt.tv" option.
Enter your Trakt credentials (username and password) and click on "Sign In".
If you don't have, click on "Join Now->".(Optional)
Activate Real-Debrid
Come back to the Account page. (Filmplus > Menu > Settings > Account)
Click on "Login to Real-Debrid".
Copy the code displayed in the header section and paste it in the "Connect your Device" field.
Click on "Continue"
Enter your RealDebrid username and password, click on the Login button.
Please remember that both these functions are applicable for respective users only. It would be great if you have these services for your Filmplus.
FAQs
Do I need to pay for it?
No, the app is completely free to use. Only pay when you want to take a VIP Membership plan to get additional benefits.
Is this guide working for all Smart TVs?
If your TV running with Android OS or Android box then our guide surely works for you. It won't work on Tyzen, Fire TV OS, Firefox for TV OS, etc. You must follow separate guides for it.
Can I download Filmplus from TV's Play Store?
Unfortunately, It's unavailable on the Play store.
What are other ways to connect this app to TV?
You can plug the streaming devices such as Amazon Firestick, Google Chromecast, Roku, and Nvidia Shield. It's easy to sideload this app to TV if you have already these devices. If not, try to get any one of these devices when your TV is not an Android TV.
Is it safe to use on my TV?
Absolutely safe. It would be better to Turn-OFF the Google Play Protect for this app to get rid of security warnings.
Final Words
I hope that you've downloaded the Filmplus to your smart TV without any difficulty. Filmplus is additionally offering a TV calendar. With this, you will get a notifications for upcoming content regarding reviews, release dates, trailers, and posters.
We'll be ready to help you if you get any problems while installing it on smart TV.